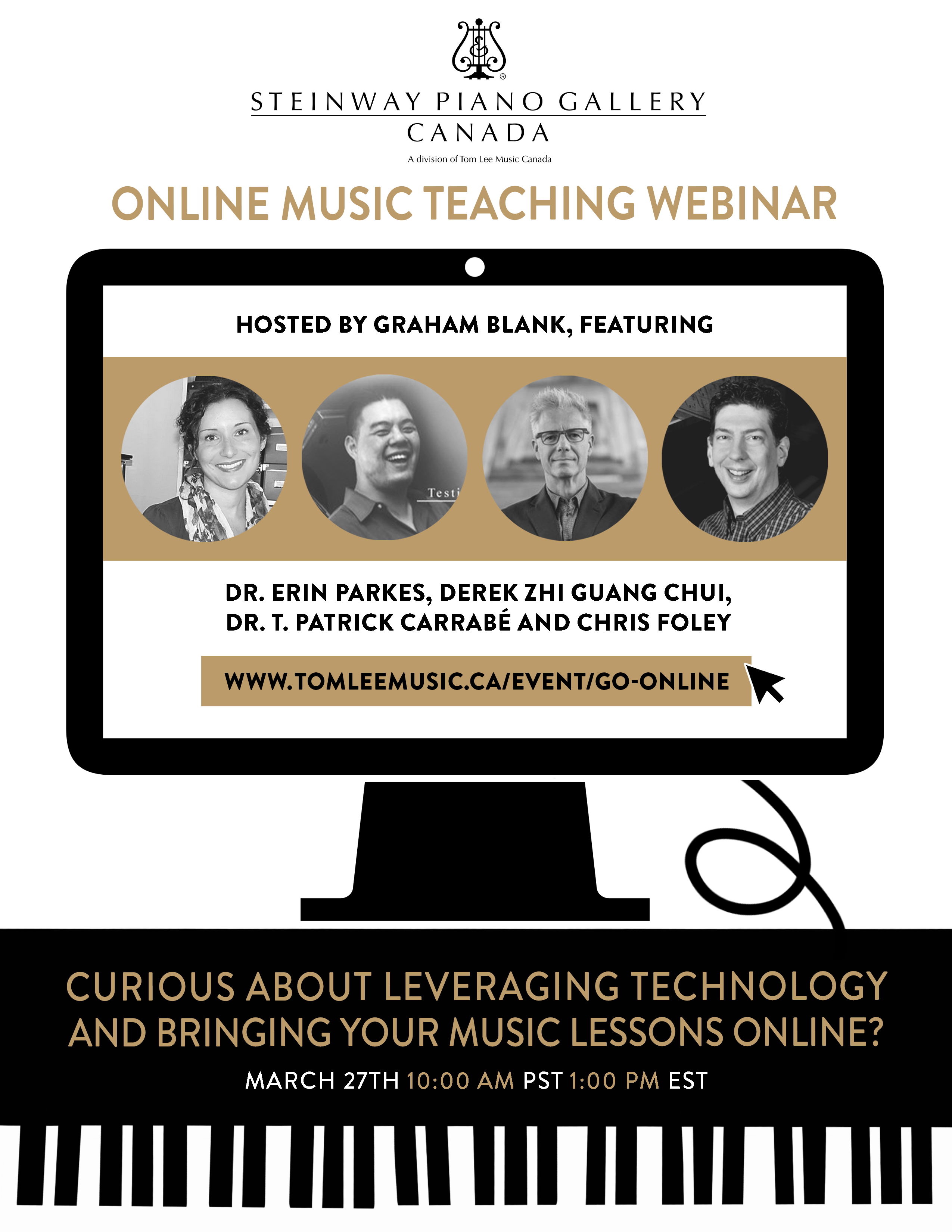 Music teachers, join us for a FREE webinar on Friday, March 27th at 10:00 am PST.
In this one hour session, you will learn everything you need to know to start teaching music lessons online.
Our Steinway Piano Gallery Canada VP Graham Blank will facilitate an interactive dialogue with four versatile and experienced music educators from across Canada including Dr. T. Patrick Carrabré, Derek Chui, Dr. Erin Parkes and Chris Foley. Don't miss this opportunity to have all of your questions answered and help empower you as an educator. We would love to see you there!
Click here to access Online Music Teaching Webinar Shared Files
How do you access the content? The Online Music Teaching Webinar can be viewed on your smartphone, tablet or computer depending on your preference. Steinway Piano Gallery is hosting the panel on the video communications platform Zoom. You can create a free account at www. zoom.us/signup. Once you have created your account, type in our unique Zoom ID 476 024 086, and you will be good to go. We recommend logging in a couple of minutes before the start of the webinar so that you can get familiar with the technology and ensure that you have access.
Please note that webinar access will be active on Friday, March 27th at 10:00 am PST and 1:00 pm EST.